edelweiss
2009 SCRAPBOOK
default icons.

bloopdoop
January 1st --> January 3rd

schruting
January 3rd --> January 18th

brightedelweiss
January 18th --> February 24th

brightedelweiss
February 25th --> March 17th
layouts.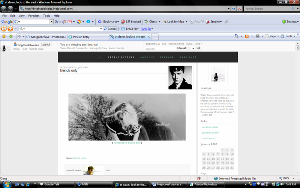 milou_veronica
January 2nd --> January 18th

milou_veronica
January 18th -->
fandoms.photography.

2009-02-05: kid there's something I oughta tell you; I never shot somebody before
great events.music.desktops.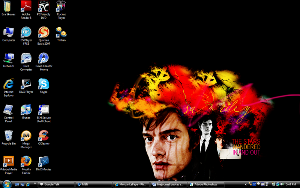 me;

brightedelweiss
January 1st --> January 28th
January 28th -->
userinfos.quotes.
"Before you begin hanging around with white people, you should know that all white humor comes from three sources: The Simpsons, Monty Python, and The Onion." ---
Stuff White People Like
"For as much as government can do and must do, it is ultimately the faith and determination of the American people upon which this nation relies. It is the kindness to take in a stranger when the levees break, the selflessness of workers who would rather cut their hours than see a friend lose their job which sees us through our darkest hours. It is the firefighter's courage to storm a stairway filled with smoke, but also a parent's willingness to nurture a child, that finally decides our fate." ---
President Barack Obama's Inauguration Address
"Then he joined Wings, known for their hit "Stop requesting Strawberry Fields, that was John." ---
Steven Colbert on Sir Paul McCartney
video link here
memorable entries.picspams.
movies.
100 movies in 2009
books.
literature of 2009
videos.
laughing adorable baby
stains the dog; the soup